Order Premium Waste Services & Products
Get an Easy Quote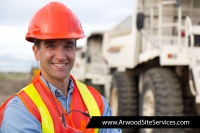 Complete Demolition Services
We offer a broad range of junk removal and demolition services. From a garage demolition, mobile home demolition, or a kitchen remodel to excavating services, environmental removal, or swimming pool removal, there is no job too large or small for us.
More Details for Demolition Services
Swimming Pool Removals
With our experience, we can demolish and fill in any size in-ground or above-ground swimming pool. We specialize in cost effective concrete removal to save you time and money. Excess concrete will be recycled and reused, saving you money and keeping concrete out of landfills.
We are experienced with both partial and full swimming pool removal projects. We guarantee a thorough job with minimum environmental impact.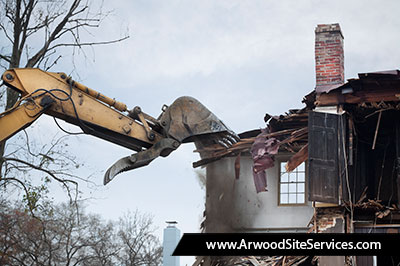 Building Demolition
Whether by implosion or traditional methods, Arwood Site Services of Brunswick has the knowledge and expertise to complete any commercial, residential or industrial demolition job. Each demolition project is carefully planned and organized for proper permitting, appropriate equipment and responsible cleanup for a successful demolition.
From knocking down walls, porches, or additions, to demolishing entire houses, strip malls, or industrial parks, no job is too large or small.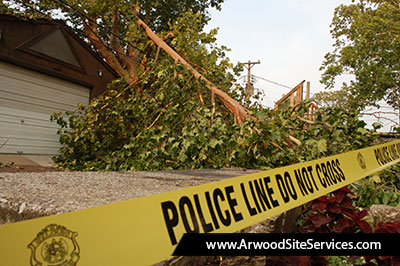 Emergency Clean Up
Arwood Site Services of Brunswick assists in emergency cleanup, safely clears wreckage and debris and excavates destroyed areas to prepare for rebuilding.
We have the expertise and equipment to provide thorough cleanup and debris removal of affected areas. Whether you have uprooted trees, fallen electrical poles, concrete debris or unstable structures, Arwood Site Services of Brunswick provides you with safe service and fast response.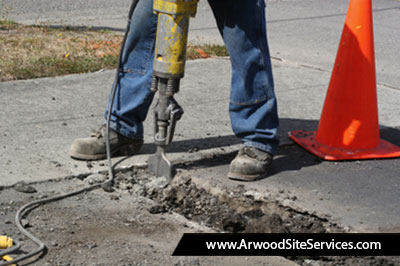 Driveway Removals
We offer precision concrete cutting for existing driveways, sidewalks and patios adding flexibility and creativity in your landscape design. The expert solution if you are looking to rebuild your driveway, reshape your existing patio, or remove your sidewalk. Instead of dumping your used concrete in a landfill, we take it to a recycling facility where concrete recyclers crush and reuse it as an aggregate in new cement.
We guarantee a thorough job with minimum environmental impact for any budget.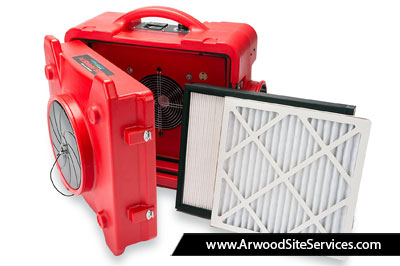 HEPA Air Scrubbers
Arwood Site Services of Brunswick provides comprehensive equipment rental solutions for all of your immediate disaster, water damage and fire restoration needs. Our powerful HEPA Air Scrubbers are designed for maximum air filtration to quickly and effectively remove contaminants such as smoke and smoke odors, drywall dust, dirt, asbestos fibers, metal fumes, paint and varnish odors, as well as bacteria and gases.
Our portable air scrubbers are ideal for homeowners and contractors dealing with the effects of fire, smoke or water damage.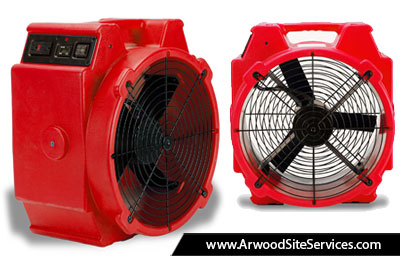 High Velocity Dry Out Fans
Hurricanes, floods, burst plumbing and similar disasters can leave quite a mess on your property. The longer the water lingers, the more severe the damage will get. Red Sky Rentals' High Velocity Dry Out Fans can safely and effectively circulate air to to optimize drying time.
Our powerful High Velocity Dry Out Fans are designed to move air quickly in stagnant areas to decreasing drying time. Our fans are great for keeping warehouses and other workspaces cool in hot summer weather.
Guaranteed Best Prices
Shop our prices against these other Brunswick, GA demolition contractors:
Realco Wrecking, Lockwood Demolition, Burkhalter Wrecking, Seffner Hauling & Demolition, SWS Environmental Services, Concut, Samsula Demolition, DH Griffin, Shapell's, John C. Wells LLC, G&G Excavation, Jimco Demolition, Bestec, Glynn Iron, John Bridges Demolition, Seffner Hauling, Ross & Logan, North American Dismantling, WR Townsend.
Dependable, Quality Service
We have completed projects for the following local contractors:
Dana B. Kenyon, Auld & White Contractors, JEA (Jacksonville Electric Authority), JTA (Jacksonville Transportation Authority), Batson Cook, Tim Young, Tom Collier, Tom Trout, Perry McCall Construction, Paul Davis Restoration, 24 Restore, ServPro of Florida, Tenant Contractors, F&G Construction, Suare Construction, JB Coxwell, Kendale Design, Turner Construction, Haskell, Morales Construction, DR Horton, WW Gay Mechanical, Conlan Co., Stellar Contractors, Summit Contracting, Dav-Lin Interiors, Milton J. Woods.