Roll Off Dumpsters in
Brunswick, GA
4200 Southern Road Brunswick, GA 31520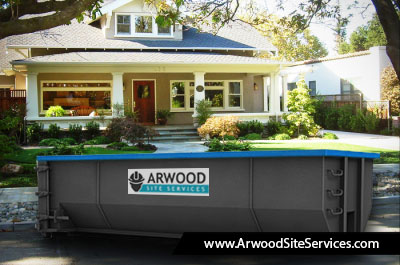 Whether you are a large commercial contractor or a homeowner clearing out the garage, roll off construction dumpsters are ideal for any project size. We offer a range of roll off dumpsters all at an affordable price.
Roll off dumpsters are ideal for commercial construction sites as well as for removing debris from home renovations, re-roofing jobs, foreclosures and more. You can choose containers as small as 10 cubic yards, perfect for smaller home renovations or yard waste cleanup, up to 40 cubic yard construction containers holding 5 tons of debris. We also provide recycling services for clean heavy debris, tree or yard debris, scrap metals, cardboard, paper, tires or even plastic.
Free Instant Online Quote
Roll Off dumpsters are delivered by truck to your site and emptied as frequently as you need. Each of our roll off dumpsters are filled from the open top and equipped with heavy pickup hooks and guide rollers with grease fittings for easy loading and unloading.  After we deliver your roll off dumpster to you on-site, you fill it up and we will take it away.
Learn more about renting your own roll off container dumpster.  Find out which rental dumpster size, type and service will work for you.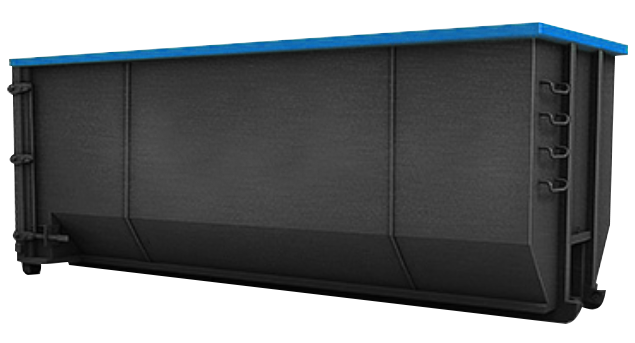 Roll Off Dumpster Sizes
10 Yard
Our 10 yard top loading dumpster rentals are at an affordable price and they are perfect for junk removal, or your next small construction or landscaping project.
Size: Their compact size makes them easy to fill without consuming too much property space. Only 4 feet high and 10 feet long, these dumpsters hold approximately 5 full size pick-up truck loads.
Usage: They are ideal for projects such as flooring from a small room, clearing out a garage, or getting rid of small amounts of general household items.
15 Yard
Our 15 yard top loading dumpster rental is larger than the 10 yard but still compact and easy to load. If you are unsure if the 10 yard dumpster is large enough, this size provides a unique compromise between the 10 yard and the 20 yard dumpster.
Size: Four feet high and 12 feet long, the 15 yard container holds approximately 7 pick-up truck loads of debris.
Usage: It is perfect for small basement, attic or garage cleanup, flooring or carpet removal, yard debris, small kitchen or bathroom remodel and much more.
20 Yard
Our 20 yard top loading dumpster rentals are our most popular and are used for medium sized home renovations and projects.
Size: These dumpsters are 4.5 feet high and 22 feet long and hold approximately 10 full size pick-up truck loads.
Usage: This size can hold concrete, siding, landscape debris, brick, flooring or old carpet, or roofing debris from a large home.  It's great for hoarder clean out projects and is also commonly used for property management and tenant move-outs.
30 Yard
Our 30 yard top loading dumpster rentals are perfect for small construction sites, major demolition projects or a new home construction.
Size: These spacious dumpsters are 6 feet high and 22 feet long and hold enough debris for approximately 15 full size pick-up trucks.
Usage: This size can handle anything from large cleanup projects and commercial construction, to manufacturing facilities and roadside construction. The 30 yard dumpsters are also commonly used for property management tenant move-outs. If you are starting a major home addition, demolition of a garage, large home clean out or a commercial clean out, the 30 yard is perfect for the job.
40 Yard
These construction dumpsters can handle your largest renovation projects and commercial construction sites.
Size: Our 40 yard roll off dumpsters are our largest size dumpster topping out at 8 feet high, 22 feet long and holding approximately 5 tons of debris.
Usage: If you are undertaking a large-scale land clearing project, a total home or commercial demolition, or a massive storm cleanup these dumpsters are what you need. Commercial dumpsters are also commonly used in warehouse loading docks or other industrial facilities such as power plants and paper mills.