When you're in a rush, taking the time to properly wash your hands may seem to be a simple inconvenience that can be easily bypassed. In fact, recent studies have shown that 95% of Americans are washing their hands improperly. While most restrooms private and public throughout the country have the proper means available, some people simply refuse to take the time out of their day to wash their hands correctly.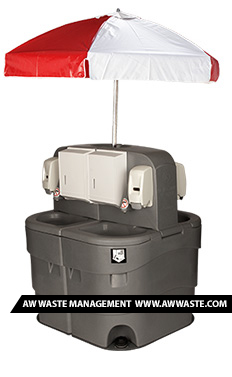 What these people may not know is how important washing your hands is. Whether you are simply just practicing good hygiene or trying to prevent the spread of germs and disease-carrying bacteria, washing your hands can play a big role in your overall health.
Preventing the Spread of Illness and Disease
Just a simple touch is all it takes for disease and illness carrying germs and bacteria to be transferred from one person to another. According to the Clean Hands Coalition, germs and bacteria can live on surfaces for up to 2 hours, leaving those people who don't wash their hands vulnerable to several different illnesses.
When you use any restroom, public or private, you expose yourself to several nasty germs. From the common cold to the stomach flu, unwashed hands and contaminated surfaces can lead to a number of different illnesses that could be damaging to anyone's health.
How to Properly Wash Your Hands
The most effective way to protect yourself from the harmful germs throughout the bathroom is by washing your hands after any contact with restroom surfaces. Whenever you are washing your hands, be sure to use warm, running water.
Next, apply soap to your hands and lather the soap between your hands, fingers and under your nails. After the soap has been applied to your hand, scrub the surfaces of your hand and wrist for at least 20 seconds to ensure you are getting a thorough wash. After scrubbing, rinse your hands under clean, running warm water before drying them with a clean towel or a nearby air drying station.
Even if soap and running water aren't available, you should be sure to clean your hands as much as possible. An alcohol-based hand sanitizer that includes at least 60% alcohol can quickly reduce the number of germs on the skin. However, it is important to remember that applying hand sanitizers is not a replacement for washing your hands with running water and anti-bacterial soap.
Whenever you're hosting a large event, sanitation isn't always easily accessible. Make sure you have your temporary sanitation needs met with portable sanitation services
The post Importance of Hand Sanitation After Porta-Jon Use appeared first on AW Sites.