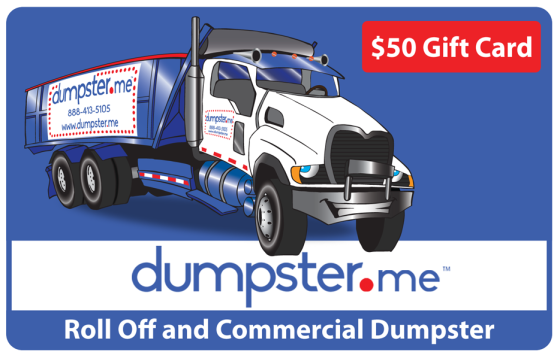 Who says you can't get something for free these days? We're proving that's simply not true with this special gift exclusively for our valued customers. Arwood Waste is giving you a FREE $50 Gift Card from our partner site Dumpster.me. Now that's a nice discount on your next Roll-Off or Commercial Dumpster Rental. This gift card is normally purchased on sites like Amazon.com but it's our gift to you just for being our customer.
Simply download your special dumpster gift code below then head over to Dumpster.me and enter that gift code when you place your order. We are so excited to give this free gift to you simply as a Thank You for trusting us with your business.
The post Special Fall 2016 Gift For You – FREE $50 Gift Card – Download Now! appeared first on AW Sites.